Super Beach fighter II monokini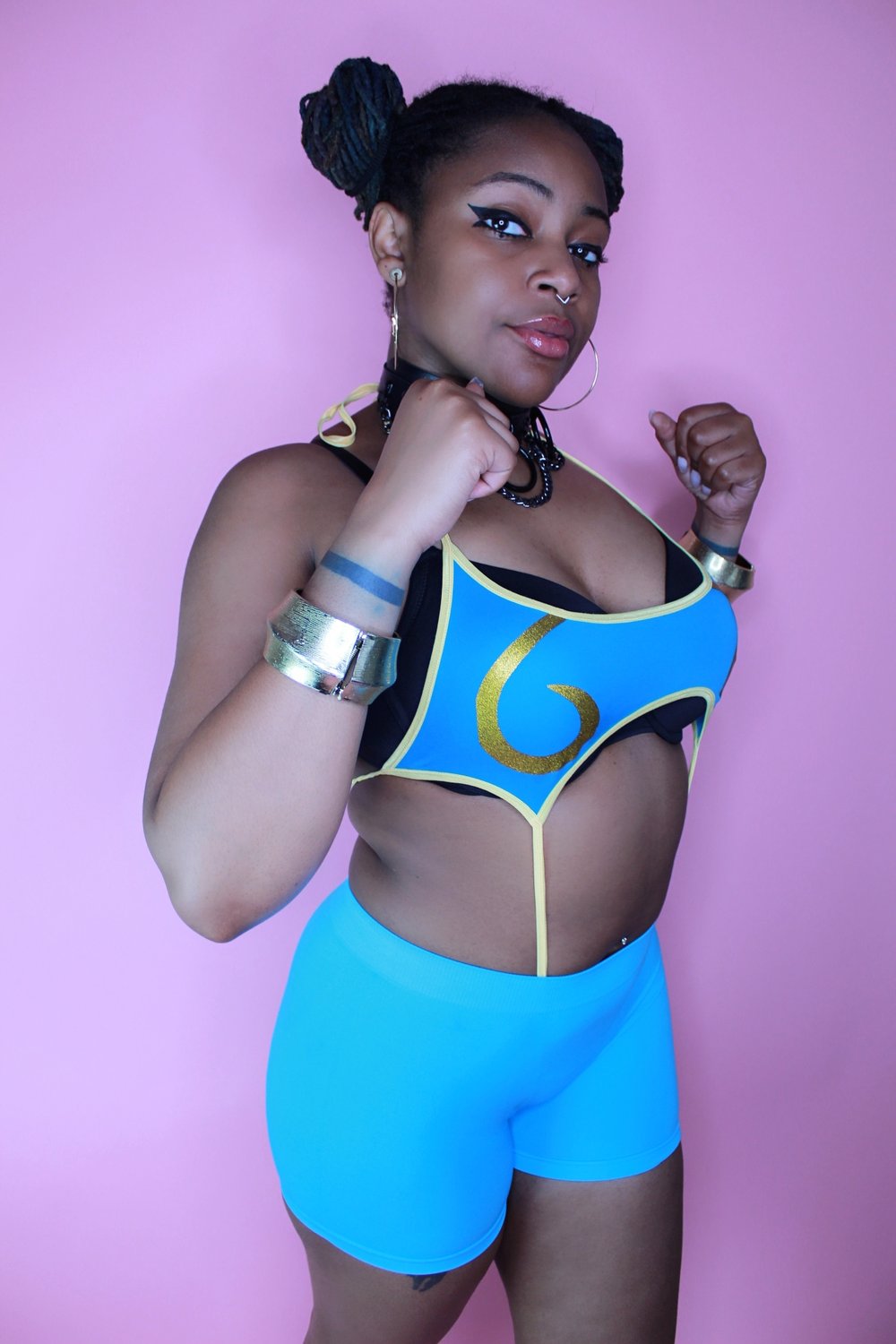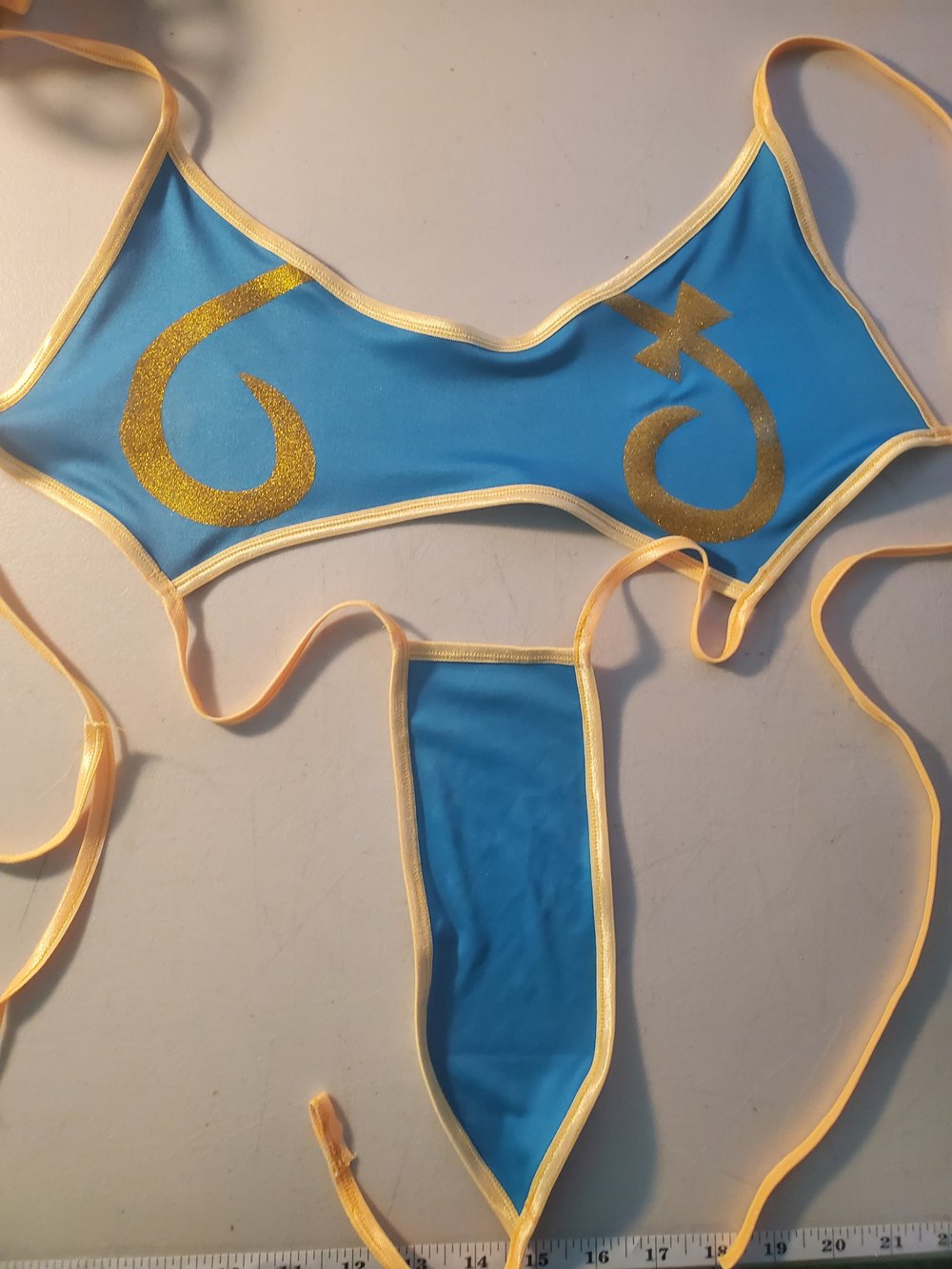 Who doesn't love an original fit? Super Beach fighter Monokini is for anyone that wants to kick butt on the beach, the bathtub OR even the bedroom!
Comes in two sizes!
Mens inclusive and Trans inclusive options available!
Super Beach Fighter Monokini is made out of super comfortable baby blue matte Milliskin Tricot 4 way stretch fabric. Bordered with Yellow elastic and adorned with a heat pressed on vinyl designs!
Since the Super Beach Fighter II Monokini is handmade it will be at your door and ready to wear in up to a month turn around time! l